Entertainment restaurants
Pubs and escape rooms, clubs and karaoke, shows and bowling
Our evening and nightlife portfolio is a comprehensive cross-section ranging from low-threshold karaoke places to various themed clubs. Our pubs and entertainment venues include restaurant boats, pubs, gaming and entertainment restaurants as well as Run Out escape rooms.
Our nightclubs and entertainment restaurants are also ideal for various private and corporate functions on account of their large capacities.
Popular restaurants for social occasions and parties include Viihdemaailma Ilona, Allas Sea Pool, Teatteri, Löyly, Mattolaituri, Suvilaiva and the gaming centres Space Bowling & Billiards and Viihdekeskus Crazy.
Learn more about our entire offering!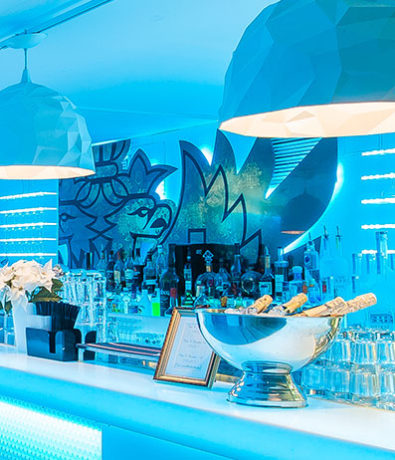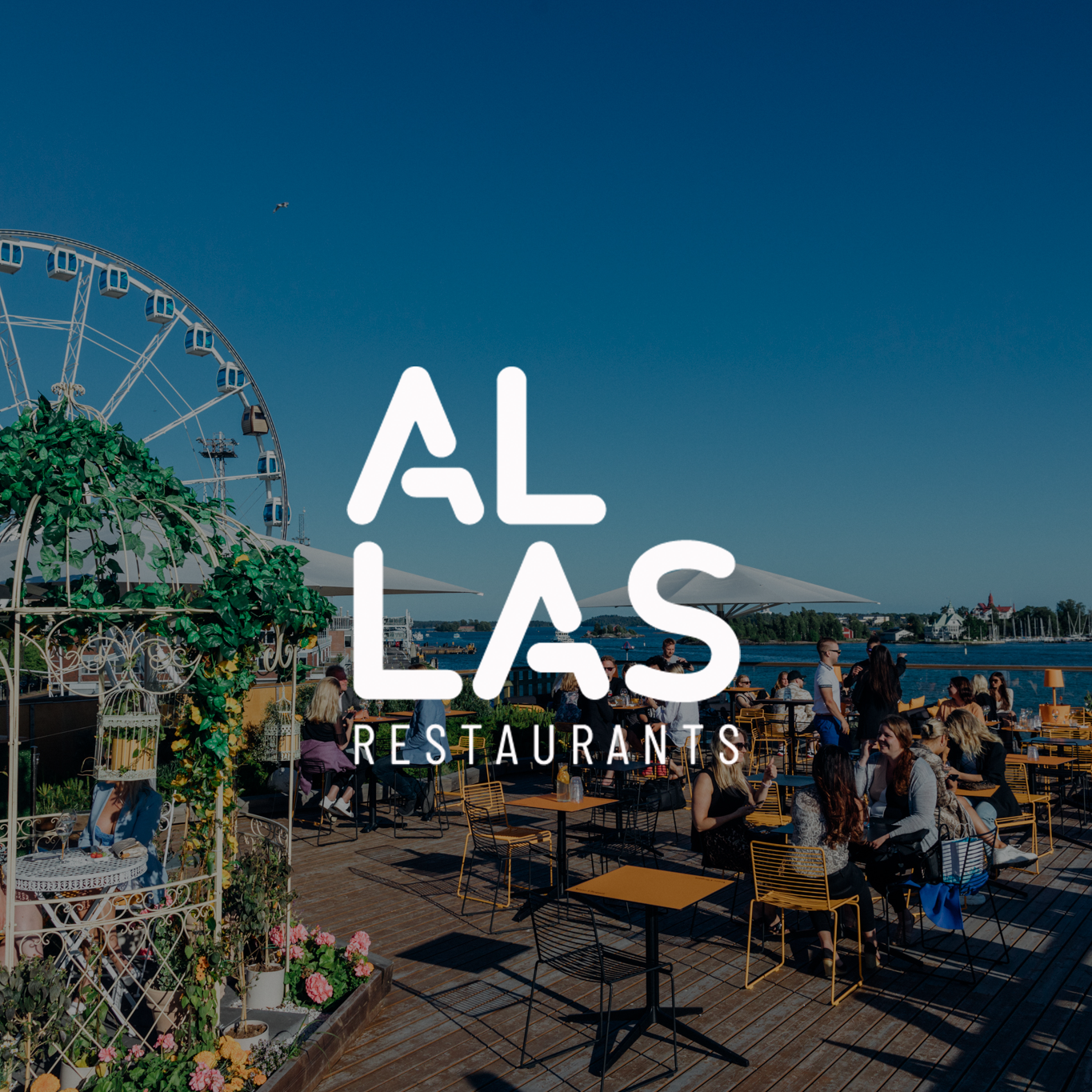 Allas restaurants
Helsinki
Allas Restaurants brings together three different restaurant experiences. Allas Café & Terrace, Pool Bistro & Lounge and Pool Sky Bar.

Allas Cafe & Terrace serves guests from morning to night and serves as a relaxed place to hang out in the city's most central location. Allas Bistro & Lounge is an urban sea-view restaurant on the second floor of Allas in one of Helsinki's most magnificent locations. The Allas Sky Bar offers Helsinki's largest and most unique meeting place, as well as views from which you can enjoy from morning until the wee hours of the night.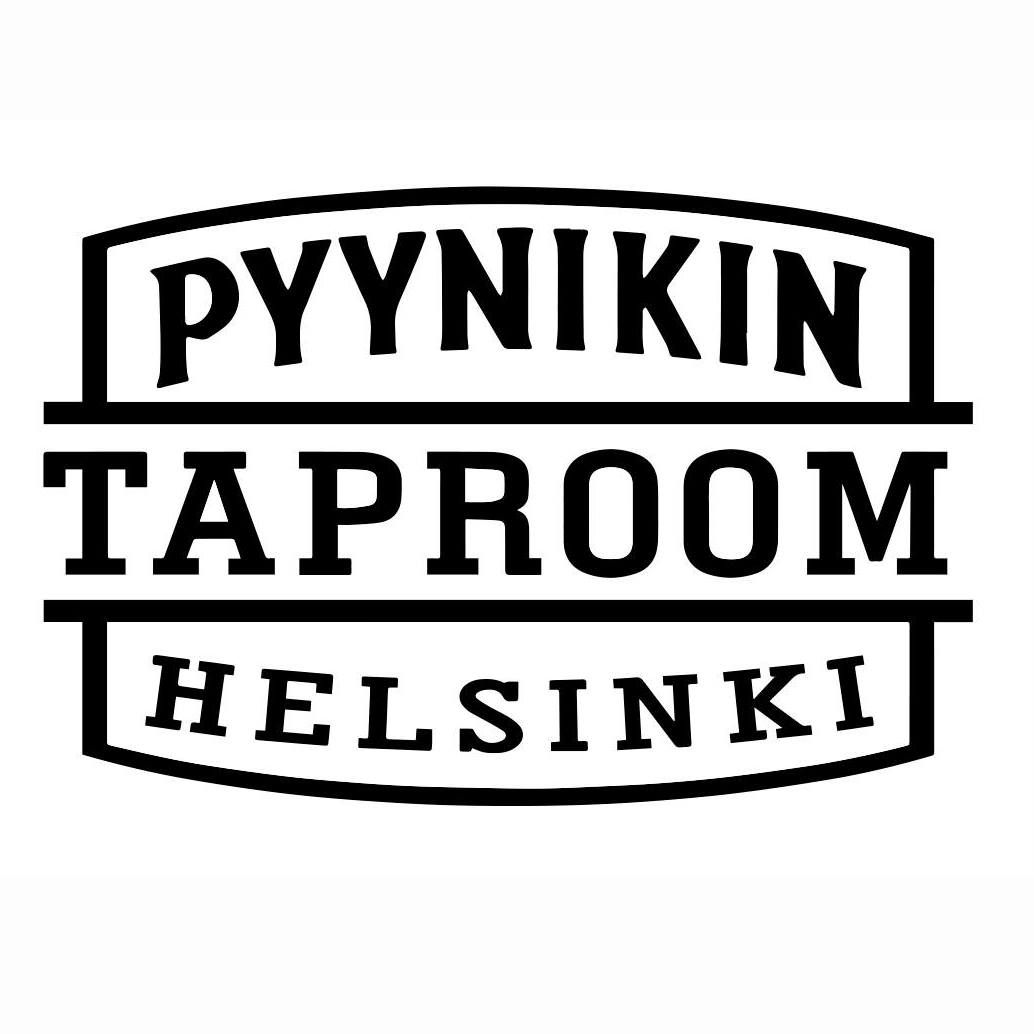 Pyynikin Taproom Helsinki
Helsinki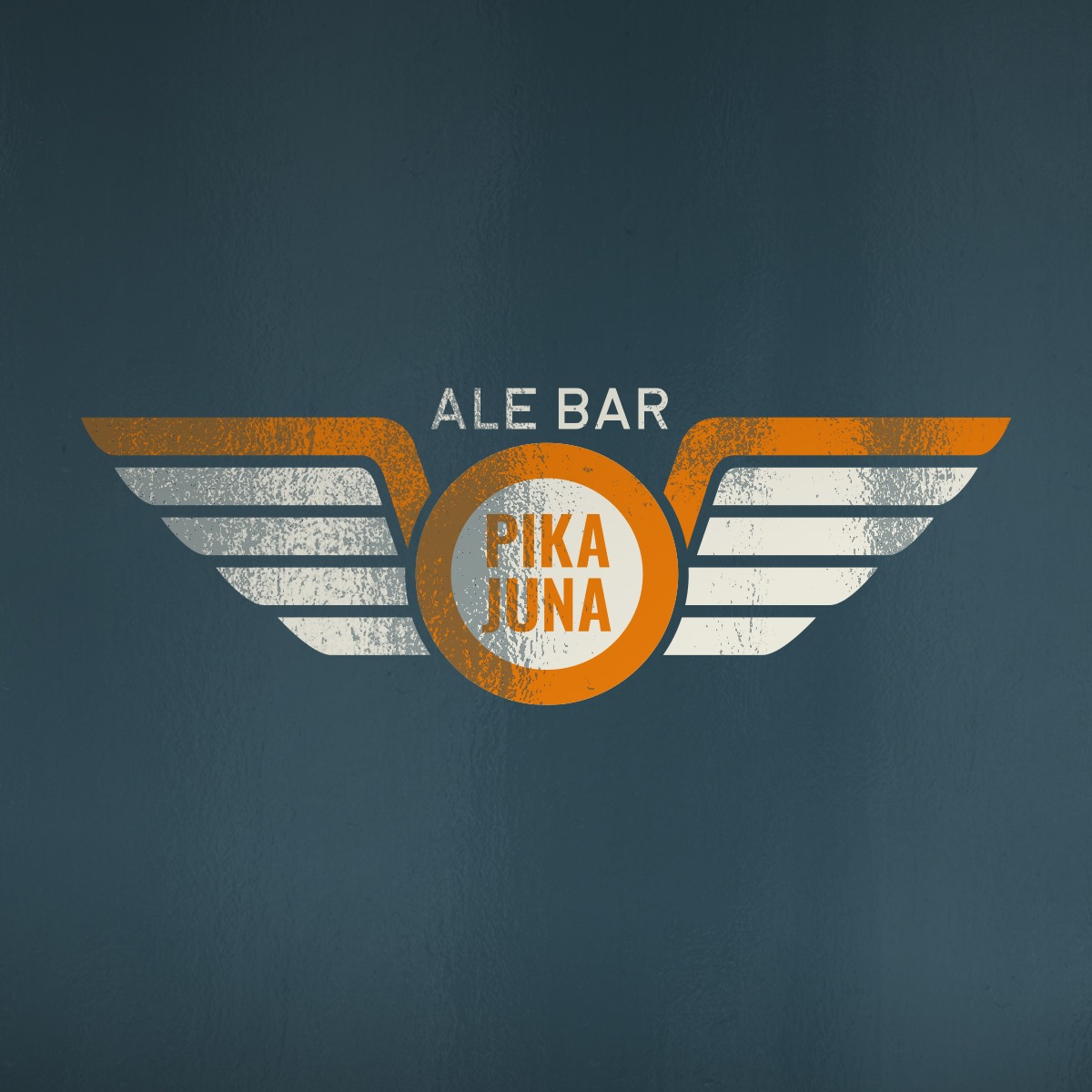 Bar Pikajuna Helsinki
Helsinki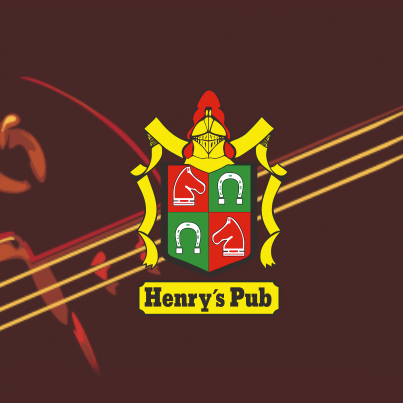 Henry's Pub
Helsinki
In the heart of the Helsinki you can find Henrys Pub and its legendary terrace which is always open.
Enjoy wide selection of beers and drinks with great hot wings and other pub snacks.
Every Thursday Helatorstai-klubi treats you with live music.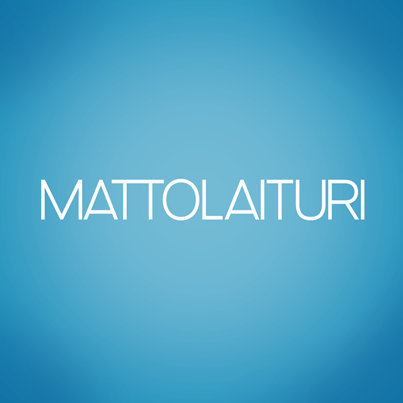 Mattolaituri
Helsinki
Mattolaituri terrace restaurant at Kaivopuisto beach is open in summer. The café serves coffee, tea and mild alcoholic beverages.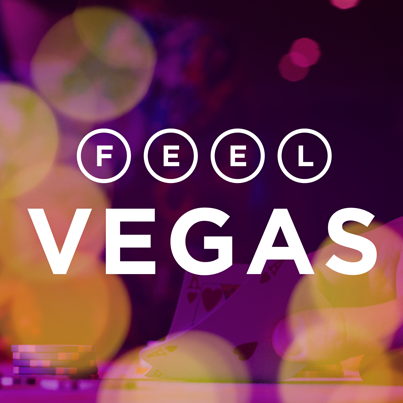 Feel Vegas
Jyväskylä
Feel Vegas can be described as an international gaming entertainment centre, and you can find one in most big cities in Finland. Feel Vegas is a place for fun and parties with international and Finnish gaming entertainment as well as excellent restaurant services.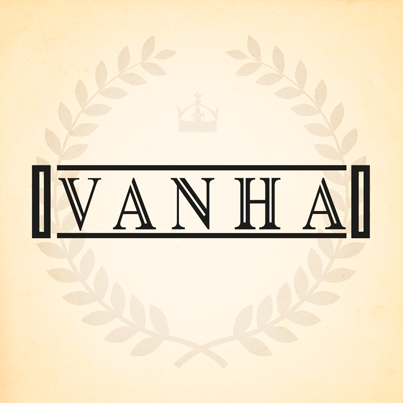 Vanha Ylioppilastalo
Helsinki
The 140-year-old Vanha Ylioppilastalo (Old Student House) in Helsinki welcomes you to formal dinners, gala evenings and other occasions with its stylish facilities and fantastic cuisine. The venue draws inspiration from its colourful past and can serve up to 1,000 customers at once with dedication and passion.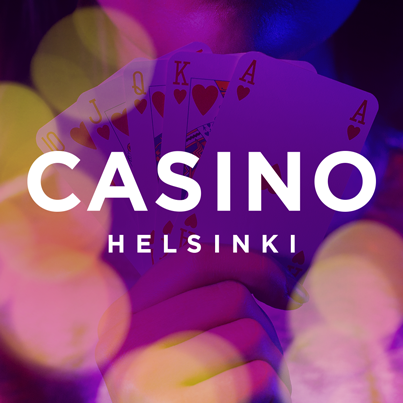 Casino Helsinki
Helsinki
Casino Helsinki offers diverse and high-quality entertainment for mature tastes. The legendary Fennia Salonki creates experiences for all senses and can transform into an intimate venue for live shows or a fine dining restaurant for Show & Dinner nights. Various games and the nightly poker game offer a nice spark of excitement.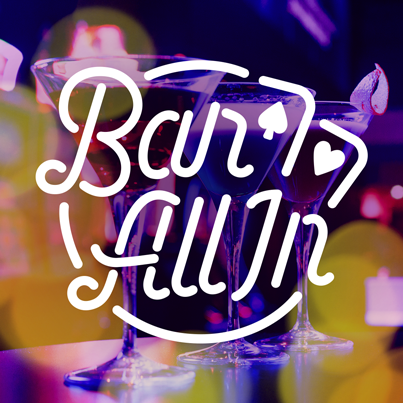 Bar All In
Helsinki
Casino Helsinki's Bar All In combines a classic casino atmosphere with modern swag. This modern lounge bar gives restaurant-goers elegant service to match the exacting standards of Finland's only international casino. Bar All In offers excellent cocktails, club nights, poker school pre-parties and much more.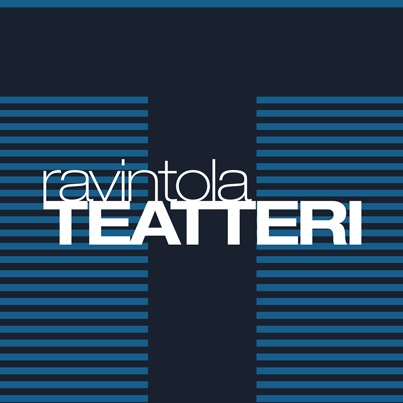 Ravintola Teatteri
Helsinki
Ravintola Teatteri at the start of Esplanadi Park in Helsinki city centre is an excellent place to enjoy morning coffee or a nightcap and everything in between. This is made possible by the diverse restaurant complex comprised of Teatterin Grilli, Teatteribaari, Kellobaari, Klubi and Deli. It is also a great place to hold customised events, such as breakfasts and corporate, cocktail or barbecue parties.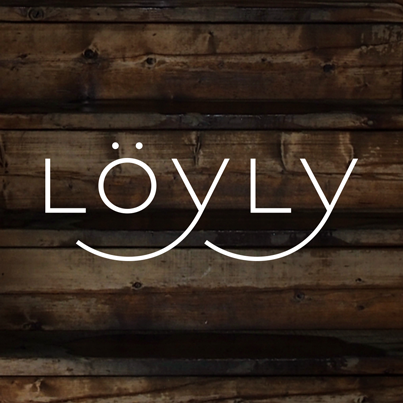 Löyly
Helsinki
Löyly, the restaurant and sauna oasis in Hernesaari in Helsinki, offers relaxation in the steam of the sauna as well as unique culinary experiences. Its location near the beautiful shoreline is positively alluring. The gorgeous terraces are a great place to enjoy a summer day, and the saunas are heated every day.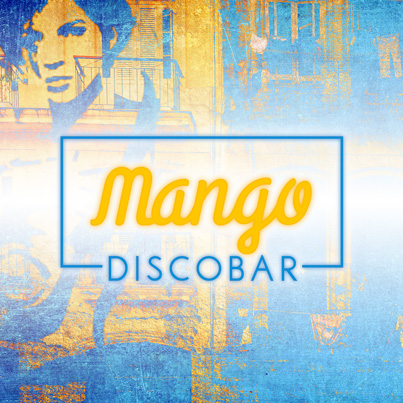 Mango DiscoBar
Oulu
Mango DiscoBar combines the best parts of bar and disco: personal service, a casual atmosphere and the best dance floors in town. The brand new club has been influenced by the bars and cityscapes of the faraway Caribbean, Central and South America.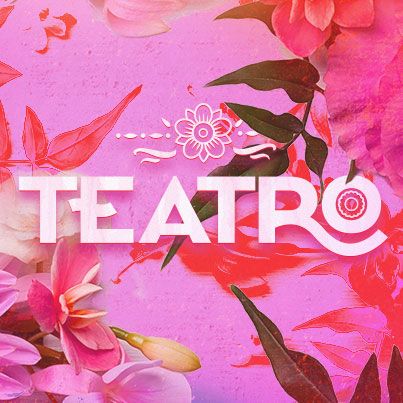 Teatro
Vaasa
The sparkling Teatro, with rich Central American colours and atmosphere, is a modern and diverse addition to the Vaasa nightlife. The nightclub, which can accommodate 800 revellers, consists of four different sections: pub, live music, '90s and karaoke.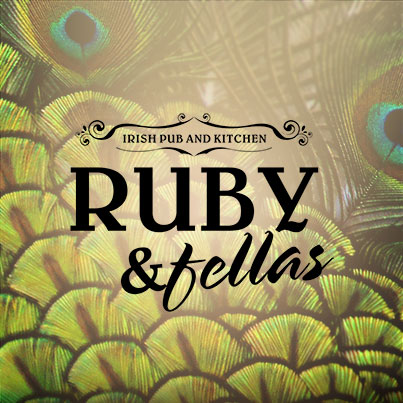 Ruby & Fellas
Tampere
Irish charm and honest pub food. Situated by the rapids, Ruby offers troubadours, DJs and a large selection of draught products and imported beers. A wonderful combination of the Emerald Isle's spirit and Scandinavian atmosphere!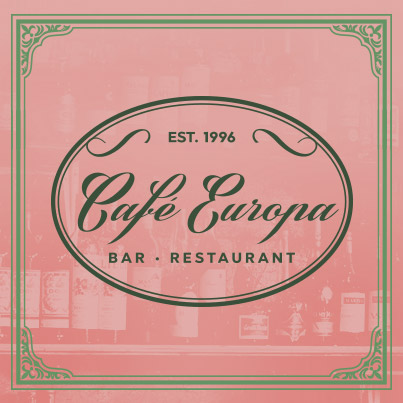 Café Europa
Jyväskylä • Tampere
An inviting living room in city centre. With a legendary reputation and nearly 20 years of history, Café Europa in Tampere serves a tasty menu with Mediterranean influences and seasonal beverages. Europa is open every day from noon until late at night. At weekends, it hosts the city's hottest DJs and acoustic live bands.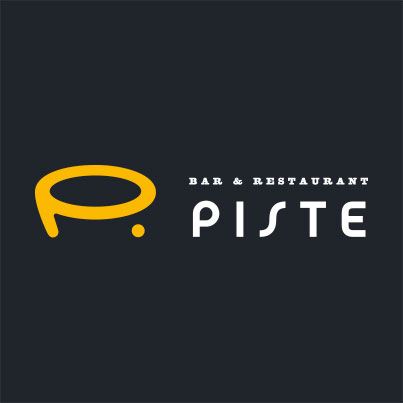 Restaurant Piste
Ruka
Somewhere to take a break, have lunch, enjoy à la carte and aprés ski – a one-stop shop! Located right at the foot of Ruka's western slopes, Piste lives the day and the season, serving food and drink experiences from the first cappuccino of the morning until the last pint of beer in the evening.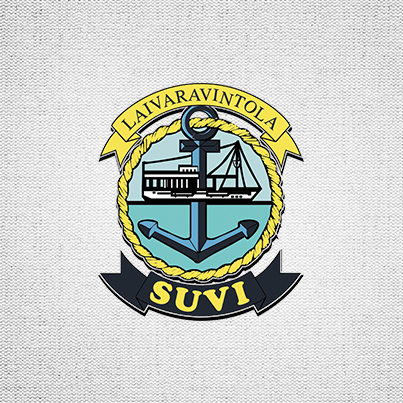 Laivaravintola Suvi
Tampere
Suvi boat restaurant has been an integral part of the idyllic Laukontori milieu and Tampere's summer culture since 1992. The popular boat restaurant always opens in late April for the fish market and closes at the beginning of September. Suvi is a great place to enjoy long summer days and evenings.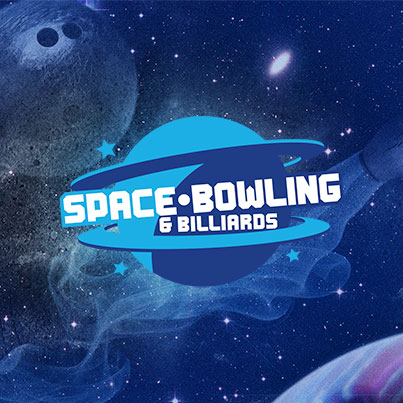 Space Bowling & Billiards
Lappeenranta • Oulu • Pori • Tampere
Space Bowling & Billiards Pori is an amazing oasis of entertainment for the whole family. Space has eight glow bowling lanes, which combine the fun of bowling with a world of sound and light that delights your eyes and ears. The billiards side features ten pool tables and three snooker tables. Naturally, there is a space-themed bar to keep the customers from going thirsty.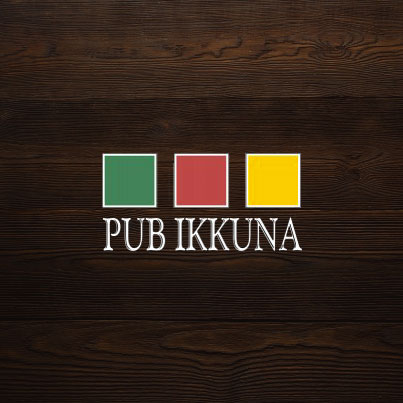 Pub Ikkuna
Helsinki
With an excellent location at the heart of the city by Narinkkatori in Kamppi, Pub Ikkuna offers good service, very reasonable prices and 150 inches of flat-screen TVs for watching sports.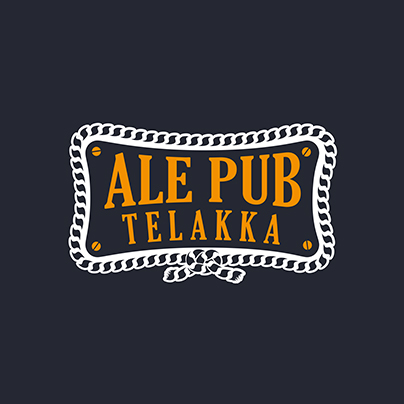 Ale Pub Telakka
Turku
An honest bar with an honest atmosphere. Alepub does not put on airs – it just invites people to sit down and relax. Unpretentious pub atmosphere and friendly service.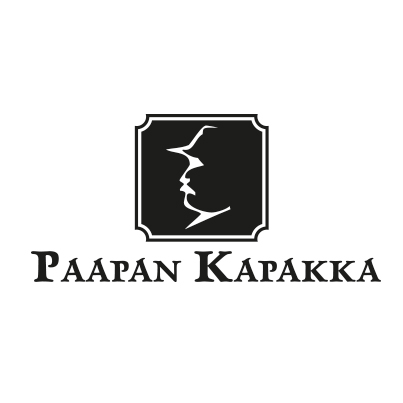 Paapan Kapakka
Tampere
Established in 1992, Paapan Kapakka in Tampere city centre is a meeting place for those who appreciate jazz, good beer and a laid-back atmosphere. Thanks to its central location and pleasant atmosphere, the bar's clientele includes jazz enthusiasts, random passers-by and a mature crowd enjoying their evening.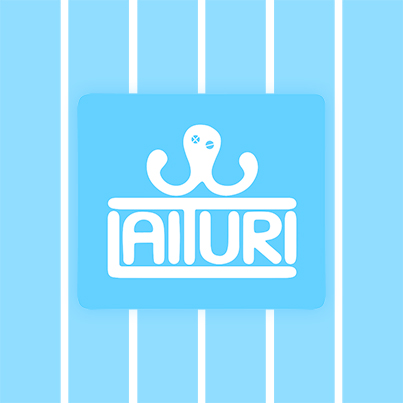 Kesäravintola Laituri
Tampere
Kesäravintola Laituri is a restaurant boat in Ratina, Tampere. Anchored near the stadium, the restaurant boat has a stunning summer terrace where up to 400 people can sit and enjoy the sun long into the evening. In addition to refreshing drinks, Laituri also offers delicious summer foods.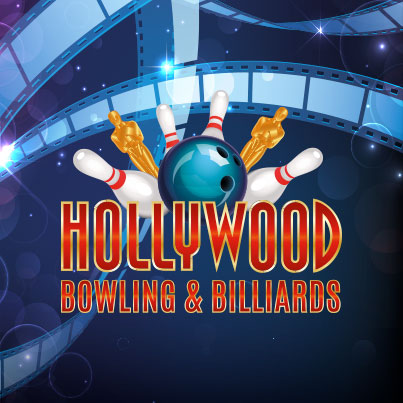 Hollywood Bowling & Billiards
Jyväskylä • Seinäjoki
A versatile entertainment centre with activities for people of all ages. The amazing facilities include 11 glow bowling lanes, nine pool tables, a snooker table and a curling rink. Players get to immerse themselves in the world of Hollywood, surrounded by famous movie scenes.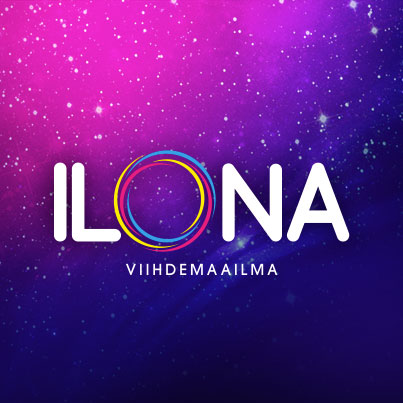 Viihdemaailma Ilona
Joensuu • Oulu • Seinäjoki • Tampere
This extremely popular grown-up nightclub offers a whole range of nightlife behind the same door. An impeccable combination of service, programme and setting. The live club offers a classy setting for live music, including the best orchestras in the country. At the karaoke bar, the customer becomes the star. Under the same roof, there is also London, an international pub-style nightclub, and many other exciting sections for mature tastes.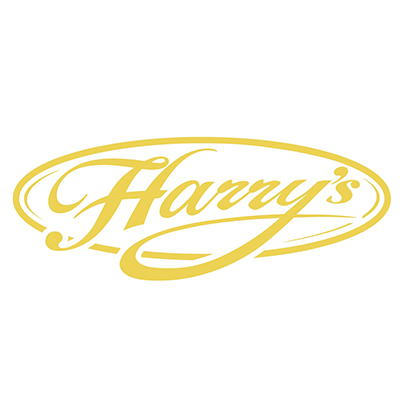 Harry's
Jyväskylä
A tribute to English pub culture, Harry's is a carefully groomed space that gives a genuine feel of the island nation. The pub has many aces in its sleeve: a frequently varied selection of craft beers that takes you on a taste tour of England, a great location at the heart of the city and a terrace that spreads out along the street.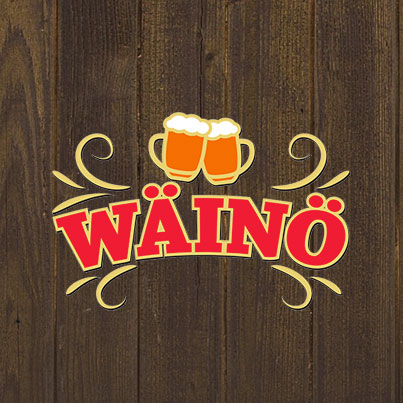 Kuppila Wäinö
Hämeenlinna
Wäinö is a pub that offers reasonably-priced drinks, pleasant company and a relaxed atmosphere. You can't miss it, as it's situated right in the city centre at the corner of the market square.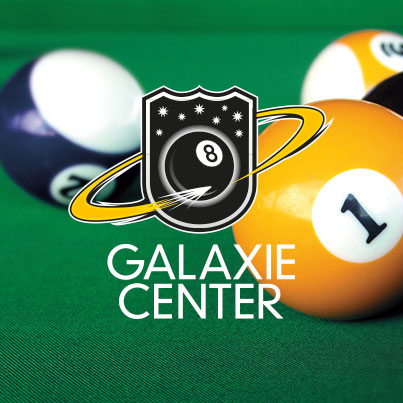 Galaxie Center
Seinäjoki • Tampere • Turku
The first choice for pool players. For professionals, enthusiasts, groups of friends or corporate events. In addition to pool, Galaxie Center offers other entertaining games, such as table shuffleboard, board games and video games. Naturally, Galaxie also has a full-service bar.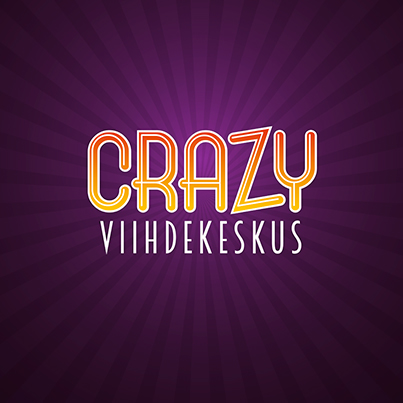 Crazy Viihdekeskus
Tampere
Colourful and entertaining, Crazy amusement centre offers miniature golf and curling in Tampere city centre, not to mention amazing adventure rooms: the Run Out escape room, Vihahuone rage room and the pitch black Dark Room: Ihmiskoe ('Human Experiment') escape room. Great entertainment for groups of co-workers or friends and families!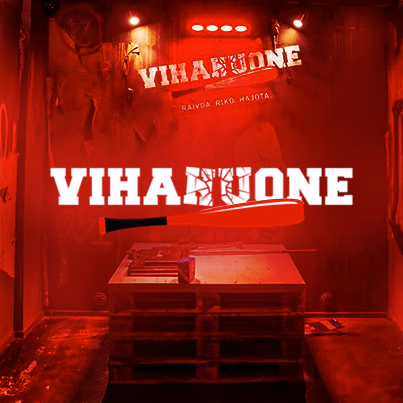 Vihahuone
Tampere
At the end of January 2018, Finland's first rage room Vihahuone opened in Tampere at Crazy amusement centre. In the rage room, you can smash things with various implements without the obligation to clean up afterwards or feel bad about it. There are different packages to choose from: Kiukku ('Anger'), Viha ('Hate') and Raivo ('Rage'), each lasting for 10–20 minutes.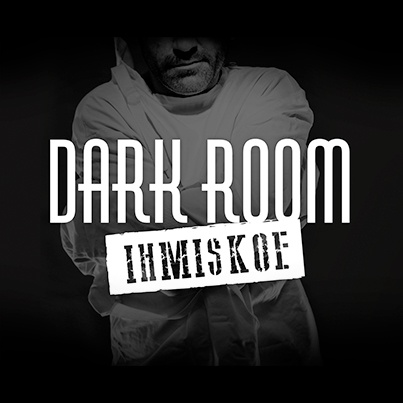 Dark Room: Ihmiskoe
Tampere
The Dark Room: Ihmiskoe ('Human Experiment') escape room, which opened in Tampere at Crazy amusement centre in early 2018, is the first completely pitch black escape room in Finland. Participants start their ordeal tied down, and their mission is to escape a dark mental hospital with only audio instructions in just one hour. If you can handle it, come and try it!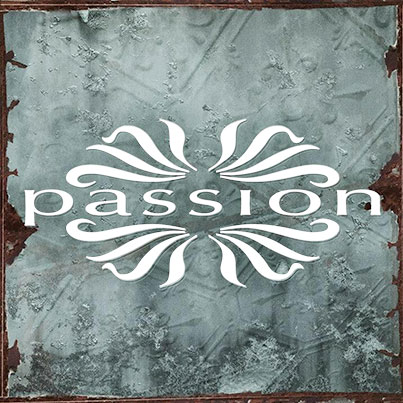 Bar Passion
Tampere
Bar Passion offers great music, top-notch service and purse-friendly prices in a comfortable restaurant setting. In the evenings, this popular daytime café becomes a cool socializing and meeting spot as well as an arena for watching sporting events and sports channels.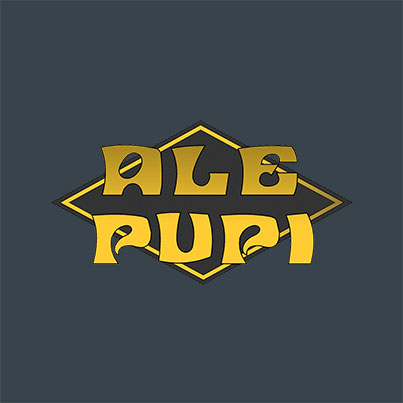 Ale Pupi
Tampere
Ale Pupi is a place where adults of all ages can have a good time and relax in a neat setting. Ale Pupi has become everyone's living room, offering good drinks and company as well as karaoke, currents sports on the screen and many kinds of parlour games.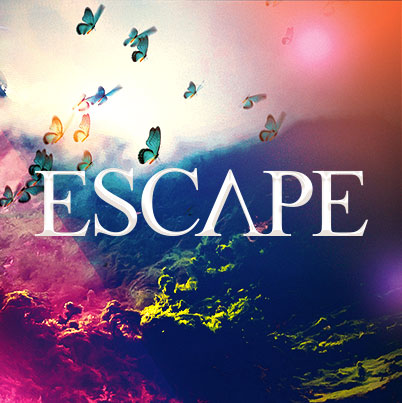 Escape
Jyväskylä
Escape is the hottest, wildest and most impressive nightclub in Jyväskylä, designed to please all the senses. Great finishing touches and high quality are everywhere.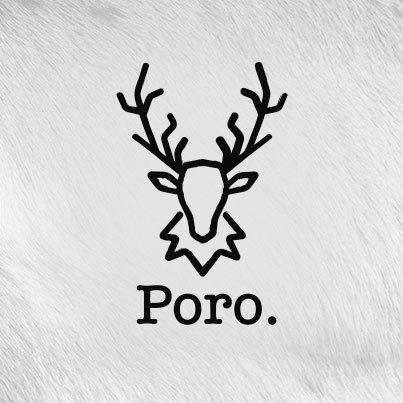 Ravintola Poro
Tampere
Poro brings Lapland's after ski atmosphere to Tampere. In addition to great food, it also offers stunning views from its sunny terrace. Situated on the second floor of the Koskikeskus Shopping Centre, the restaurant serves food in daytime and becomes a nightclub with an age limit of 24 year in the evenings. At weekends, there are life performers.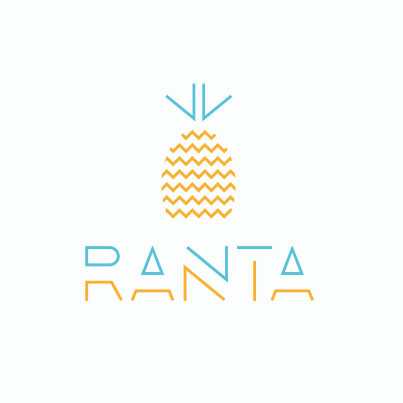 Ranta
Tampere
A summer terrace with over 1,200 seats by the rapids in Ratina in Tampere, Ranta offers one of the largest terraces in the city, a tropical menu and a nightclub. The tasty meals of the summer terrace have been created by Kristian Vuojärvi, Team Manager of Culinary Team Finland, and Chef Mikko Smeds of Poro.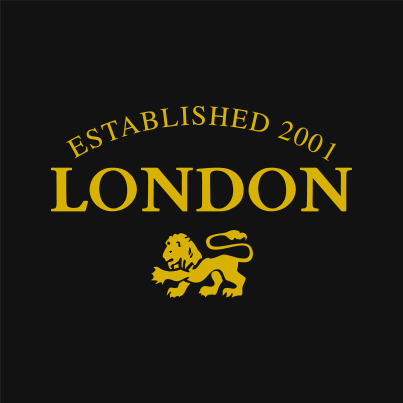 London
Jyväskylä
London is a laid-back, pub-like nightclub with good music, a comprehensive selection of draught products and extended opening hours. The music at London is a combination of the best adult rock and pop from the '80s to today. The competent and experienced staff ensure that the customers enjoy themselves.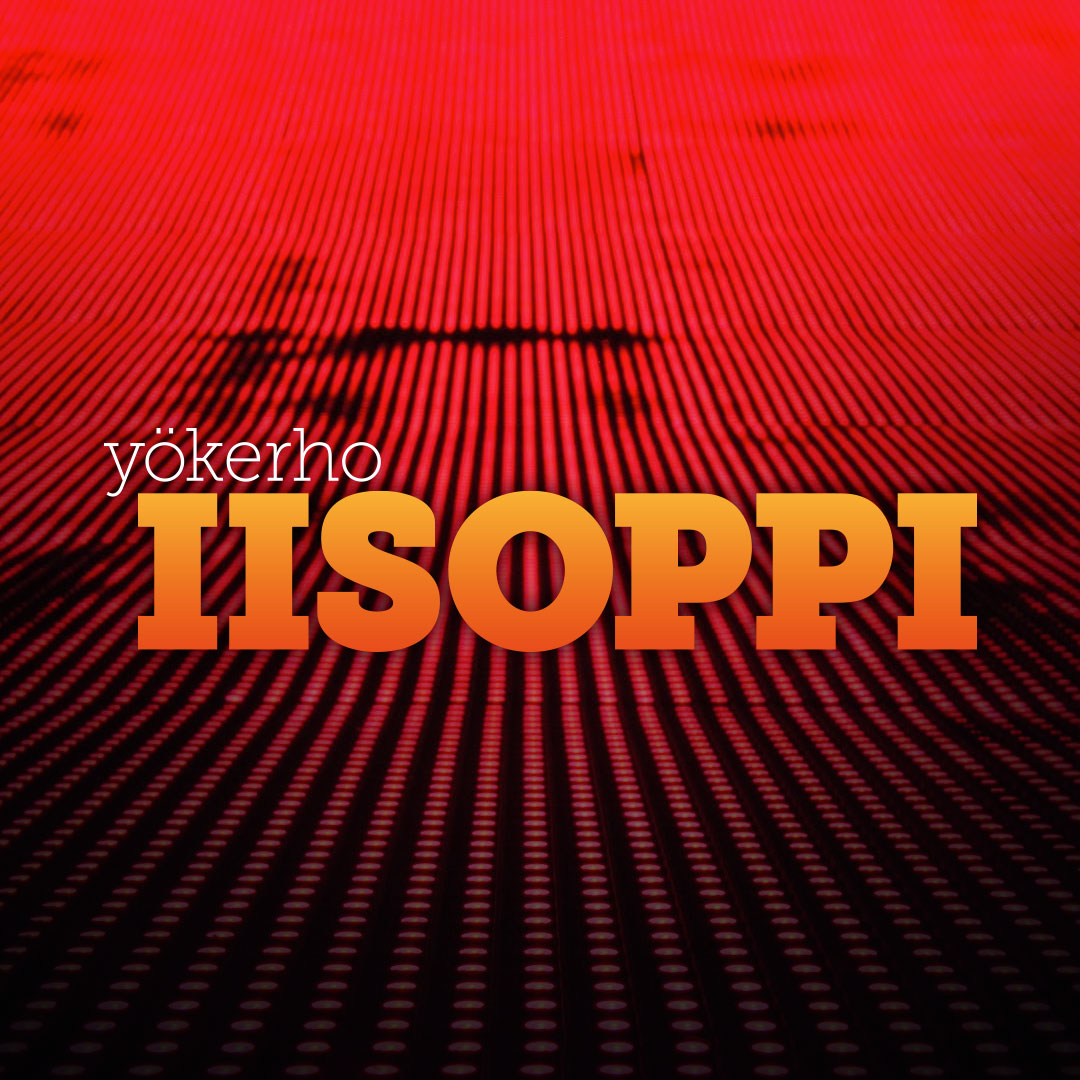 Iisoppi
Nokia
Iisoppi nightclub has been a favourite meeting spot for Nokia residents for several decades now. The dance floor plays the hottest new hits as well as classic tunes that bring back memories. The up-to-date light and sound system and top DJs guarantee a great atmosphere.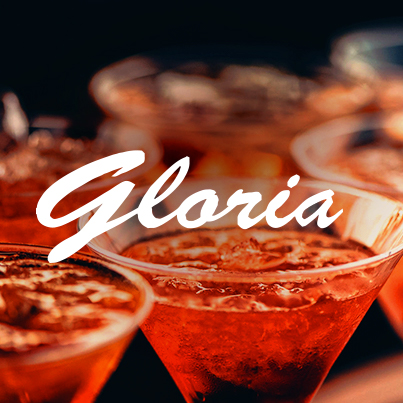 Gloria
Joensuu
Gloria Night is an adult venue for relaxing and enjoying entertainment until late at night. The large product selection, competent and friendly staff as well as always cheerful atmosphere ensure a pleasant evening.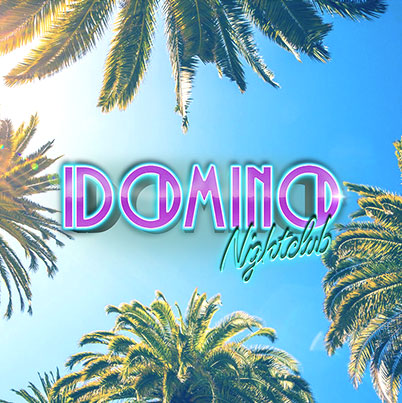 Domino
Rauma
Operating in a building representing functional architecture from 1933, Domino is a nightclub for mature tastes. The building also houses the popular restaurant Mr. Jones, as well as Best Western Hotel Raumanlinna.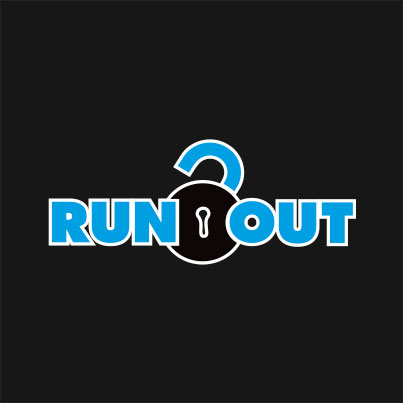 Run Out
Rauma • Seinäjoki • Tampere
The Run Out escape rooms are situated in Tampere city centre in connection with Crazy Golf. The audio-visual elements, varying challenging puzzles and many types of activities offer an enjoyable experience for first-timers as well as those more experienced with escape rooms. The two rooms each have their own mystery, which the players must solve in order to escape. Run Out is the first escape room in Finland licensed to serve alcohol.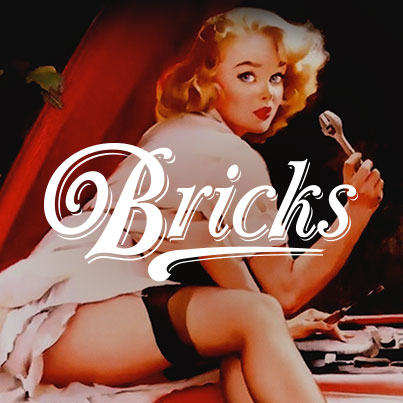 Bricks
Tampere
Bricks is a stylishly relaxed party venue on Hämeenkatu in Tampere city centre. In the pub section, disco, pop and rock from the '70s and '80s along with Finnhits keep the dance floor busy. In the back, Night Bricks plays popular music from the '90s to today.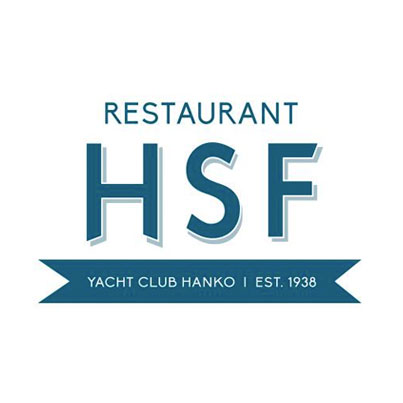 HSF
Hanko
Restaurant HSF has been a traditional part of the Hanko summer since 1938. HSF and its summer terrace and sea views are the most popular in the town. In summer, the restaurant serves customers with top-quality food and drink, as well as music and events. In winter, it transforms into a catering service.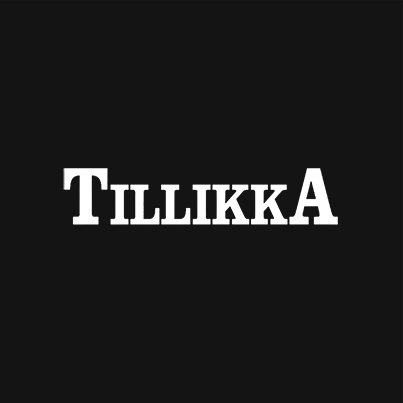 Tillikka
Tampere
Situated on Tampere's Hämeenkatu, Tillikka is a traditional food restaurant that offers international yet Tampere-flavoured fare with an elegant yet robust touch. The menu of this legendary restaurant with over 100 years of history features seasonal flavours. The restaurant also serves a tasty lunch.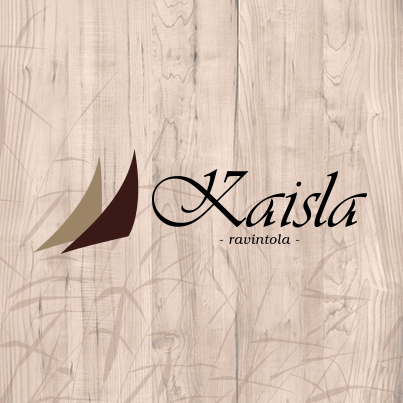 Ravintola Kaisla
Tampere
Kaisla serves customers at Mustalahti port in Tampere, serving à la carte in the summer as well as a daily lunch. The restaurant is connected to Tanssipaviljonki Reuhari dance pavilion, where some of the top Finnish artists perform on a weekly basis.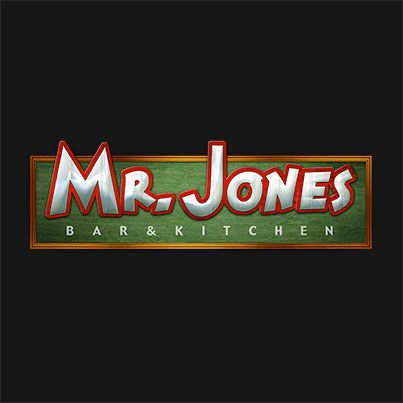 Mr. Jones
Rauma
A restaurant serving delicious food and a laid-back bar, all in one package. A positively pleasant place to eat and enjoy company, favoured by Rauma residents.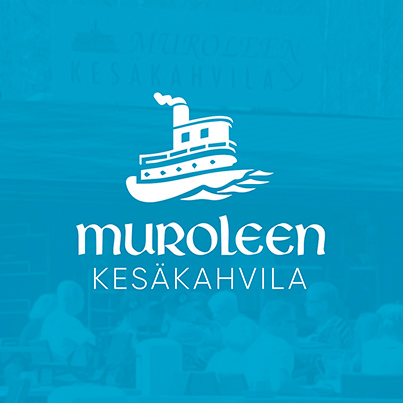 Muroleen Kesäkahvila
Ruovesi
This summer café by the Murole channel in Ruovesi offers a beautiful natural setting to stop for some coffee in summer. In addition to refreshments and pastries, the café also serves delicious meals. The café is licensed to sell alcohol and has a spacious and inviting terrace.