International restaurant business
Seeking market leadership in Northern Europe
In spring 2018, NoHo Partners became an international restaurant group with the acquisition of a majority shareholding in the popular Danish companies Cock's & Cows and The Bird. Now we have approximately 20 restaurants in Denmark. In April 2019 we expanded our restaurant business to Norway by 15 new restaurants in our portfolio. It is our vision to be the most significant restaurant operator in Northern Europe.
Our entrepreneurship-oriented partner model is a key competitive advantage also in the international market: the valuable local knowledge and experience of our committed partners create excellent preconditions for our success in various sectors.
Northern Europe is a growing and fragmented market of EUR 100 billion, with tremendous potential. We are constantly looking for new partners for our international business operations. We offer the backing and expertise of a large Group so that our entrepreneurs can focus on developing innovative restaurant services and running daily operations.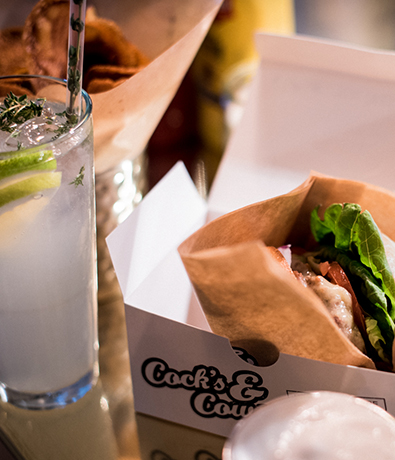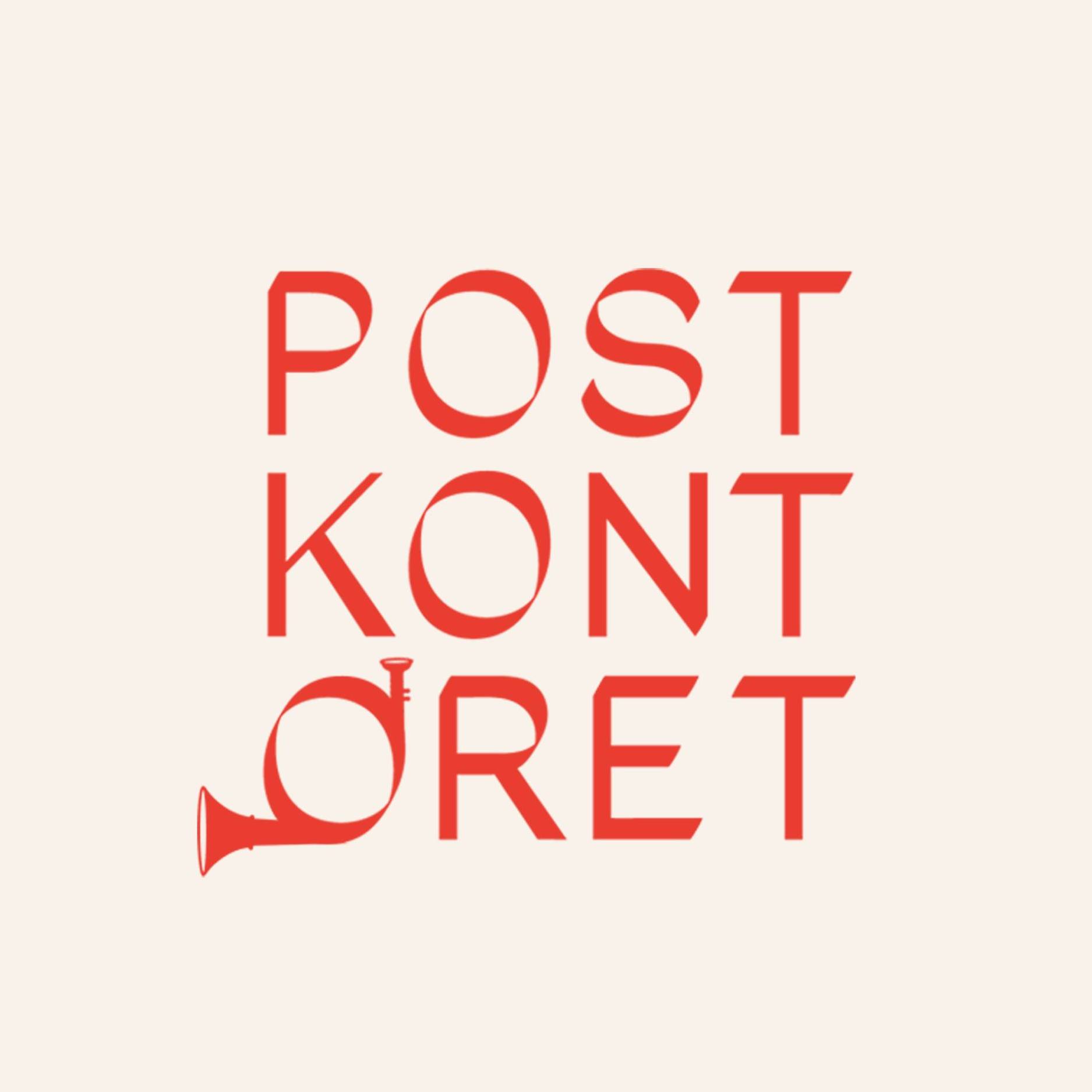 Postkontoret
Norja / Norway
At Postkontoret we serve you pizza all day, plenty of good drinks by the glass and bottle, a wide range of cultural offerings from the stage and a good atmosphere.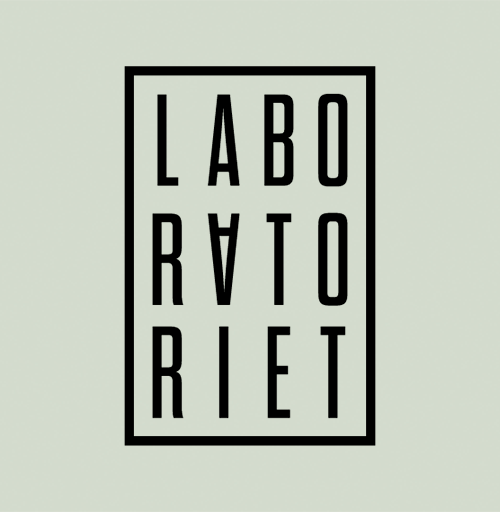 Lab Skøyen
Norja / Norway
In a beautiful factory building from 1920, you will find the district's new meeting place.

There are 3 floors with a café and restaurant, pub and sports bar, live stage, meeting and banquet facilities. Our head chef and his Laboratory colleagues have worked out a generous and rustic menu to the delight of young and old.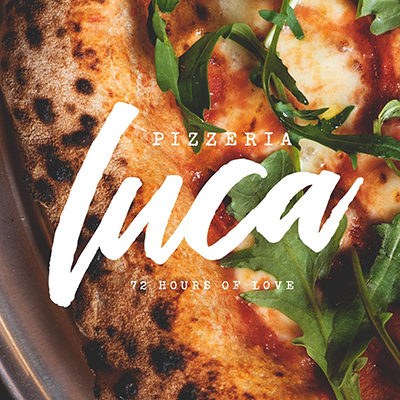 Pizzeria Luca
Tanska / Denmark
At Pizzeria Luca, delicious pizzas are made with carefully raised dough and sun-ripened tomatoes by Luca Platania, a pizza master from Rome. In Italy Luca was recognised as the best pizza restaurant in Northern Europe.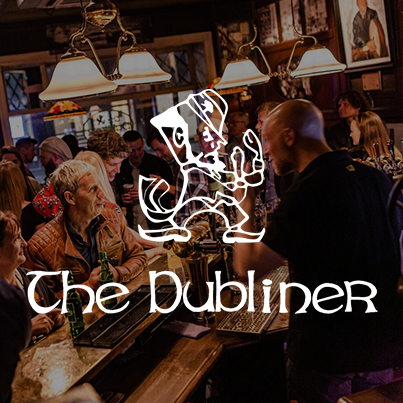 The Dubliner
Norja / Norway
"Drop by and join us for a pint…"
The Dubliner was established in March 1994 and fast became one of the most popular meeting places in town for both our many Irish and Norwegian customers alike. We aim to provide the perfect atmosphere for you to sit back, relax and enjoy one of our famous Irish coffees or try our quality fish and chips. - Sláinte!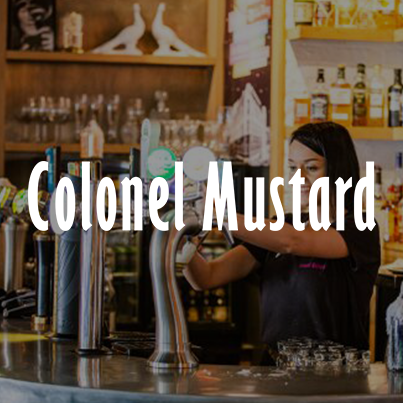 Colonel Mustard
Norja / Norway
"I did it in the kitchen with a knife"
Inspired by the board game Cluedo, our popular gastropub offers quality and lovingly prepared food, a wide assortment of board games and an extensive drinks menu to enjoy on the side. Based at Alexander Kielland´s plass, we also offer darts and shuffleboard while you can find both our own events and Humor Nieu Comedy Club in the basement! We have something for everyone, and a relaxing atmosphere to go with it!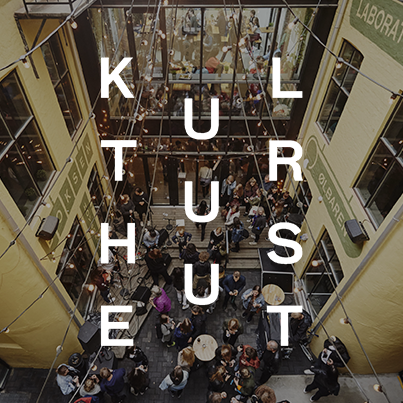 Kulturhuset
Norja / Norway
Norway´s most active and varied cultural centre!
Three floors filled with coffee, beer, games, food and fun. At Kulturhuset you can find events and experiences every day, while during the weekend we pride ourselves on always having a range of DJ´s and no cover charge. Our beer menu is one of Oslo´s largest; our kitchen offers honest food, based around top quality raw ingredients from small scale Norwegian producers. From when we first opened our doors in 2013 to today, our mission has remained constant; to bring people together.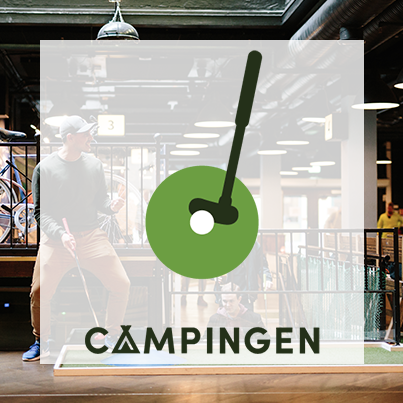 Camping
Norja / Norway • Tanska / Denmark
Minigolf and more!
At any of the Campings you can be sure to tee off in a cheerful environment, with a glass of something tasty on the side. The selection at our bars varies based on which city you're in, but the atmosphere doesn't, its just as fun everywhere! Come by to check out the possibilities. You can find us in Oslo, Trondheim, Tromsø and Drammen!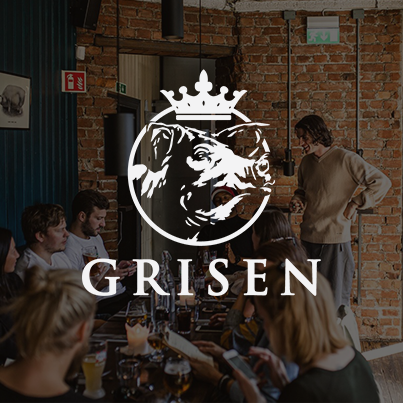 Grisen
Norja / Norway
Pleased to meat you!
Bar, cafe, restaurant and meeting place in Torshov. During the warmer months we have a spacious outside area with delicious all day service. If you're trying to escape the weather, we have a cosy restaurant with large booths where you can enjoy our carefully thought through menu alongside a refreshing drink. Welcome to Torshov´s kitchen!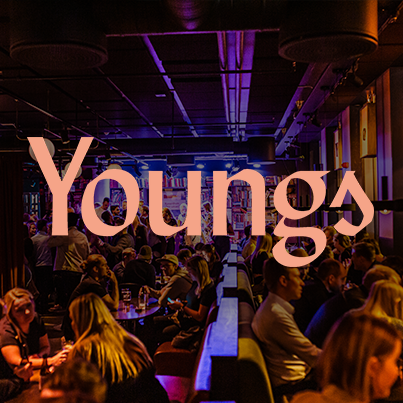 Youngs
Norja / Norway
Food and drink upstairs, warm and sunny outside, concerts and events downstairs.
In addition to drawing inspiration from both Detroit style and Sicilian pizza traditions, we have been inspired by the role Youngstorget plays in Oslo; it is inclusive and unifying. A meal is best shared with others. On stage upstairs you'll find debates, lectures or DJ´s setting the mood on the weekend; Oslo´s biggest living room. Downstairs you'll find our concert and club venue where you can expect club concepts, live acts, festivals, art exhibitions and everything in between. In short, Youngs is yours, ours and Oslo´s new living room on the city's most central corner.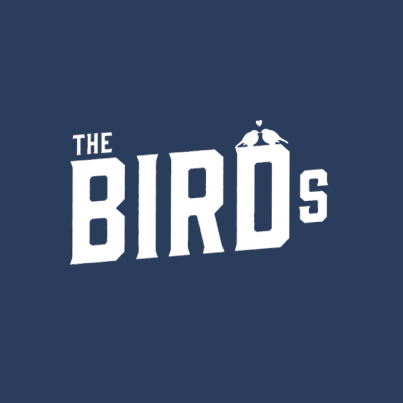 The Bird
Tanska / Denmark
At the time of its opening in 2013, the first The Bird & The Churchkey bar was also the first bar focusing on gin and tonic in the Nordic countries. The Copenhagen-based The Bird pubs now feature a selection of a staggering 780 gins. Read more here.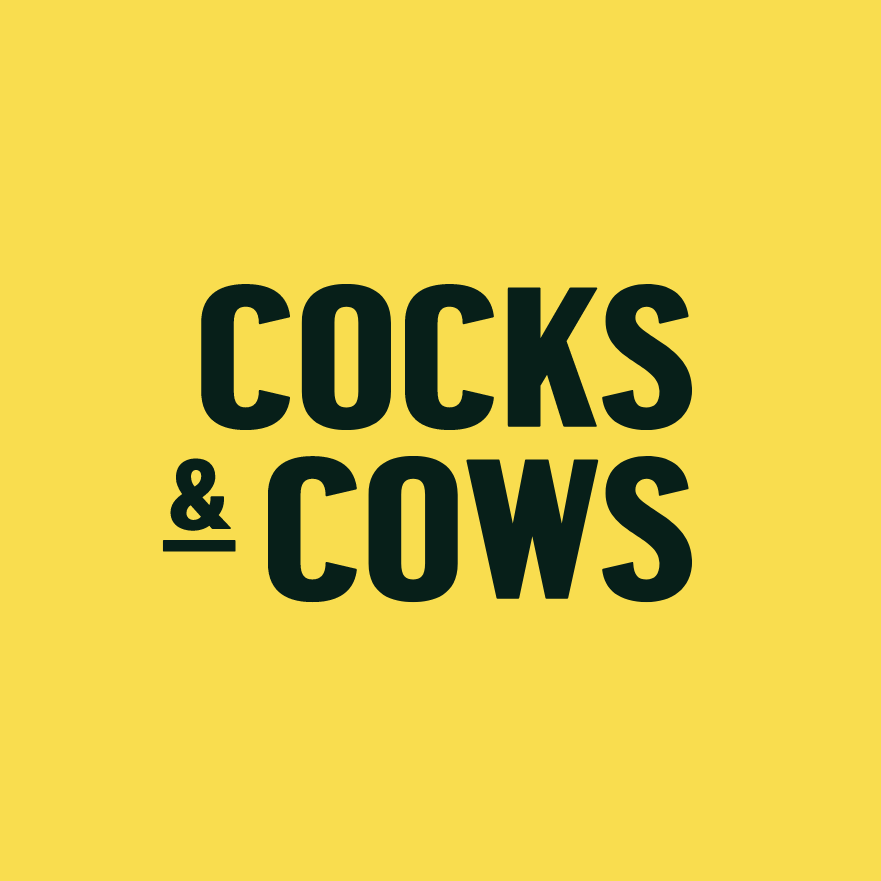 Cock's & Cows
Tanska / Denmark
This Danish restaurant, operating since 2010, fuses the concepts of a bar and a restaurant. Its premium burgers have received many awards over the years. There are eight Cock's & Cows restaurants, the most recent of which was opened at Kastrup airport in the summer of 2018. Read more here.
We see tremendous potential in the restaurant market of Northern Europe, which is worth EUR 100 billion.