Give a tasty gift that will be remembered for a long time!
You can choose either a gift card for a specific restaurant or a NoHo-card. Gift cards are accepted as a method of payment at all of our restaurants listed below. Depending on your choice, the gift card will be sent either in PDF format to the desired e-mail address or as a plastic card by post.
The gift card is valid for 12 months and can be used in installments.
More info: myynti@noho.fi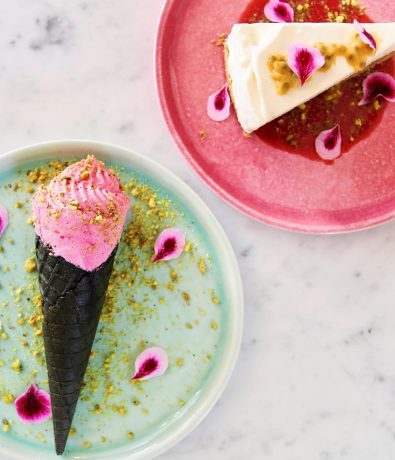 Gift cards are available at our following restaurants:
HELSINKI
Allas Restaurants
Café Savoy
Casino Helsinki
Chéri
Elite
Farouge
Friends & Brgrs, Aikatalo
Friends & Brgrs, Itis
Friends & Brgrs, Kaari
Friends & Brgrs, Lauttis
Friends & Brgrs, Mall of Tripla
Hanko Aasia Forum
Hanko Sushi Itäkeskus
Hanko Aasia Kaari
Hanko Aasia Kluuvi
Hanko Aasia Lauttasaari
Hanko Aasia Redi
Hanko Aasia Tripla
Helsinki Bryggeri Brewhouse
Henry's Pub
Holiday
Hook Helsinki
Katajanokan Kasino
Kirsikka
Kulosaaren Casino
Latitude 25
Lulu's
Löyly
Madonna
Palace & Neuvottelumaailma
Pihka lounasravintolat
Pizzeria Luca Lauttasaari
PurPur
Pörssitalo
Ravintola NJK
Ravintola Nokka
Ravintola Savoy
Ravintola Sipuli
Ravintola Teatteri
Restaurant Pörssi
Salutorget
Sandro Kortteli
Sea Horse
Shinobi
Sikke's
Stefan's Steakhouse
Strindberg
Sushibar + Wine
Tapahtumatalo Bank
Taqueria El Rey
Yes Yes Yes
The Cock
TAMPERE
American Diner Lielahti
Ankkuri & Kaisla (Kesäisin)
Bella&Daddy's Diner Ideapark
Friends & Brgrs
Bucket Bar
Coyote Bar & Grill & Sticky Wingers Ideapark
Guru's Kitchen
Hanko Aasia Ratina
Hook Tampere
Masu
Paapan Kapakka
Patarouva
Pizzeria Luca Frenckell
Poro
Pyynikin Brewhouse
Ranta
Roast
Ruby And the Fellas
Salsallada
Salud
Saunaravintola Kuuma
Stefan's Steakhouse, Tampere
Sticky Wingers Tampere
Tillikka
Tuhto
ESPOO
Fat Lizard Otaniemi
Friends & Brgrs, Ainoa
Friends & Brgrs, Iso Omena
Hanko Aasia Iso-Omena
Hanko Aasia Sello
Haukilahden Helmi
Hook, Tapiola
HANKO
Ravintola Origo
Hangon Portti
HYVINKÄÄ
Friends & Brgrs, Willa
JOENSUU
Friends & Brgrs
JYVÄSKYLÄ
Bella Roma
Friends & Brgrs, Sokkari
Hanko Aasia
Stefan's Steakhouse
KOKKOLA
Friends & Brgrs
KUOPIO
Bella&Daddy's Diner
Friends & Brgrs, Matkus
TURKU
Friends & Brgrs
Friends & Brgrs, Länsikeskus
Hanko Sushi
Hook
LAHTI
Friends & Brgrs, Trio
Hook
LEVI
Colorado
Stefan's Steakhouse
Hook
VAASA
Friends & Brgrs

VANTAA
Friends & Brgrs, Myyrmanni
American Diner Jumbo
Hanko Aasia Jumbo
OULU
Friends & Brgrs, Valkea
Hanko Aasia
Stefan's Steakhouse
Sticky Wingers Oulu
PIETARSAARI
Friends & Brgrs

RAISIO
Friends & Brgrs, Mylly
American Diner Mylly
Hanko Aasia Mylly
RAUMA
Hook
ROVANIEMI
Friends & Brgrs

RUKA
Colorado
Rinneravintola Piste Ruka Ski Lodge
Stefan's Steakhouse
SEINÄJOKI
Friends & Brgrs

VAASA
Stefan's Steakhouse