Easy and tasty foods from wings to sushi, pizza to burgers
Our fast food restaurants culminate in uncomplicated and delicious yet duplicable business ideas. The restaurants in this category take the customer on a journey around the world from the United States to Asia.
Our well-known fast casual restaurants include Hanko Sushi,  Friends & Brgrs and Hook.
Learn more about our concepts below!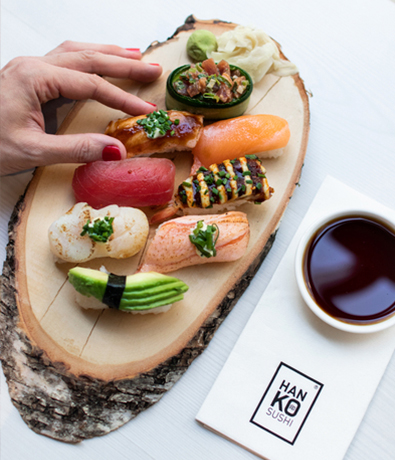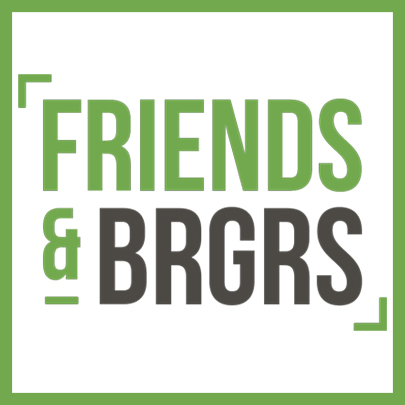 Friends & Brgrs
Espoo • Helsinki • Hyvinkää • Jyväskylä • Kokkola • Kuopio • Lahti • Lappeenranta • Oulu • Pietarsaari • Raisio • Rovaniemi • Seinäjoki • Tampere • Turku • Vaasa • Vantaa
Fresh tastes best, which is why we bake our own buns in the restaurant, every day. It's also why we ground our own beef, make our fries from fresh potatoes, and prepare our own sauces from scratch. We work with carefully selected suppliers that we know and trust. We use more than 95% Finnish ingredients. There are easier ways to make burgers and fries, but not better.
Hanko Sushi
Ruka • Espoo • Helsinki • Jyväskylä • Kuopio • Oulu • Raisio • Tampere • Turku • Vantaa
Found in many of the large cities in Finland, Hanko Sushi offers unique sushi experiences. All of the sushi is made by hand at the restaurant with only the best ingredients. Thanks to this, every meal is unique and guaranteed to be fresh. You can enjoy a relaxed sushi moment in the middle of the urban bustle by yourself or with a larger group.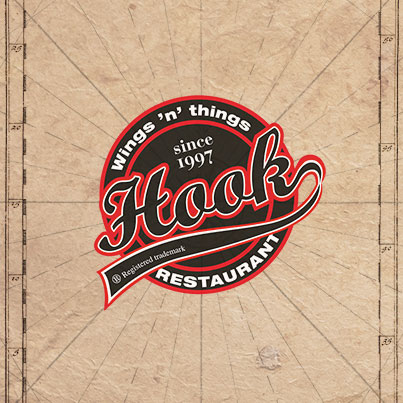 Ravintola Hook
Espoo • Helsinki • Jyväskylä • Lahti • Levi • Rovaniemi • Salo • Seinäjoki • Tampere • Turku
Ravintola Hook is legendary for its chicken wings and other American treats, such as mozzarella sticks, jalapeño poppers, beer-battered onion rings and criss-cut potatoes. Maybe the tastiest way to fill your stomach – recommended by Captain Hook!