Easy and tasty foods from wings to sushi, pizza to burgers
Our fast casual restaurants culminate in uncomplicated and delicious yet duplicable business ideas. The restaurants in this category take the customer on a journey around the world from the United States to Asia.
Our well-known fast casual restaurants include Hanko Sushi, Pizzarium, Pizzeria Luca, Classic American Diner, Sticky Wingers and Hook.
Learn more about our concepts below!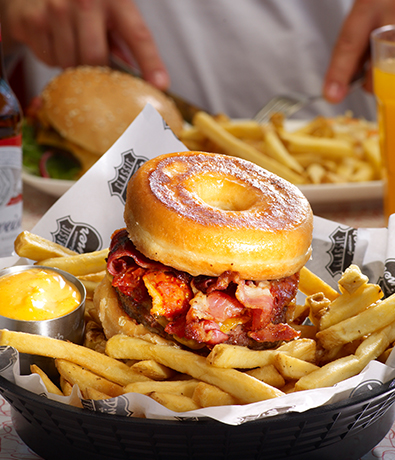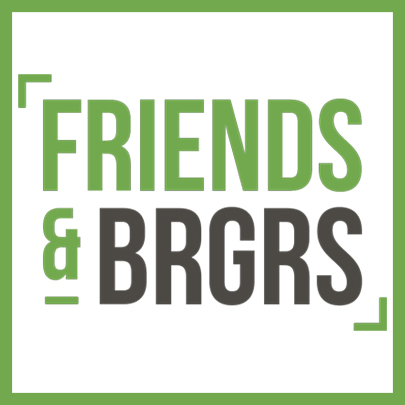 Friends&Brgrs
Hampuri/Hamburg • Pietarsaari • Espoo • Helsinki • Jyväskylä • Oulu • Seinäjoki • Tampere • Turku • Vaasa
Fresh tastes best, which is why we bake our own buns in the restaurant, every day. It's also why we ground our own beef, make our fries from fresh potatoes, and prepare our own sauces from scratch. We work with carefully selected suppliers that we know and trust. We use more than 95% Finnish ingredients. There are easier ways to make burgers and fries, but not better.
Toqyo
Helsinki
TOQYO Food Street brings Tokyo's street food culture to the heart of Helsinki, to the famous Department Store Stockmann. Tokyo is known as the world's food capital and its street food culture has a long heritage.

Classic dishes like noodle ramen, Bento lunch boxes, the famous Gyudon meat stew and steamed Bao buns are all part of TOQYO Food Street's menu. Our unique dishes and tastes are easy to approach, and you can enjoy a fast and nutritious meal either in the restaurant or as take-away. TOQYO restaurant is helmed by sushi guru, Jesper Björkell, famous from Hanko Sushi.

Love at first bite!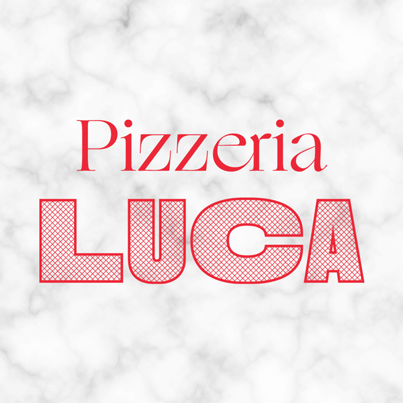 Pizzeria Luca
Vaalimaa • Helsinki • Tampere
At Pizzeria Luca Lauttasaari, delicious pizzas are made with carefully raised dough and sun-ripened tomatoes by Luca Platania, a pizza master from Rome. In Italy Luca was recognised as the best pizza restaurant in Northern Europe.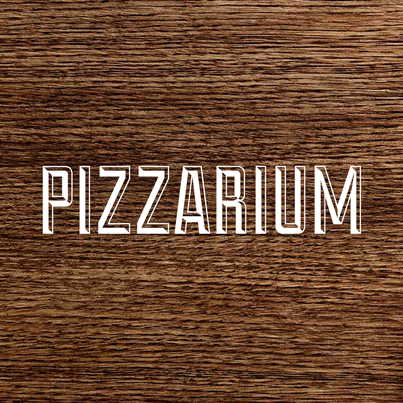 Pizzarium
Helsinki • Turku
Pizzarium is a genuine Roman-style pizzeria selling pizza 'al taglio', by the slice. Pizzarium restaurants with imaginative combinations of toppings can be found in large cities. Pizza slices are a great choice for a quick lunch or enjoying a quiet evening with the family. Pizza by the slice is also very convenient for parties.
Hanko Sushi
Espoo • Hanko • Helsinki • Jyväskylä • Kuopio • Nauvo • Oulu • Raisio • Tampere • Turku • Vantaa
Found in many of the large cities in Finland, Hanko Sushi offers unique sushi experiences. All of the sushi is made by hand at the restaurant with only the best ingredients. Thanks to this, every meal is unique and guaranteed to be fresh. You can enjoy a relaxed sushi moment in the middle of the urban bustle by yourself or with a larger group.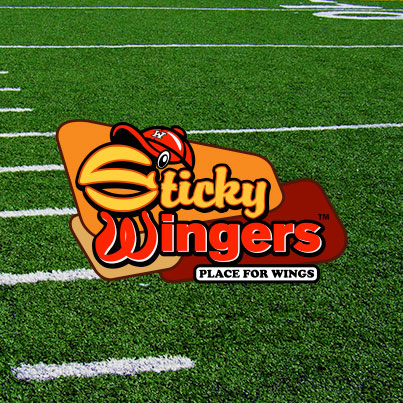 Sticky Wingers
Lempäälä • Oulu • Tampere
Sticky Wingers has Finland's best selection of wings and sauces. The restaurant also serves other American treats: the Blooming Onion, Philly Steaks and real American burgers, of course. At the Dugout bar downstairs, you can watch sports while enjoying a meal – Sticky Wingers is perfect for sports fans.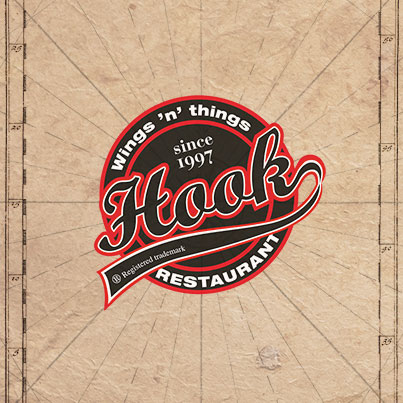 Ravintola Hook
Helsinki • Levi • Tampere • Turku
Ravintola Hook is legendary for its chicken wings and other American treats, such as mozzarella sticks, jalapeño poppers, beer-battered onion rings and criss-cut potatoes. Maybe the tastiest way to fill your stomach – recommended by Captain Hook!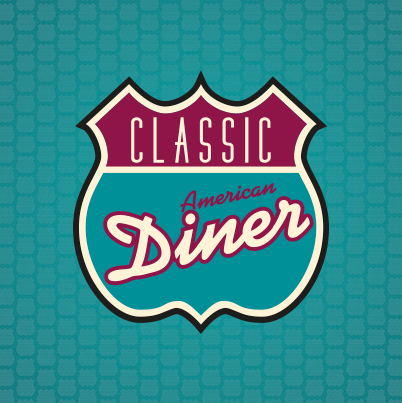 Classic American Diner
Jyväskylä • Raisio • Tampere • Vaalimaa • Vantaa
Classic American Diner invites customers to the atmosphere of a traditional US diner. The menu features filling meals true to the American way, such as burgers, steaks, fresh salads and sandwiches, with table service in the spirit of the original diners. Desserts include pancakes with maple syrup, various sweet cakes and shakes.